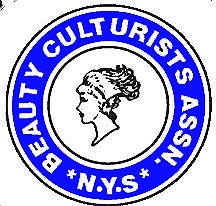 77th YEAR

The President's Theme: "L.E.A.R.N. Let Each Artist Reach Someone New; Education, Commitment and Love"
The oldest and largest cosmetologist's organization in N. Y. S. Representing professional and retail leaders of the industry.
Affiliated with the National Beauty Culturist League, in Washington, D. C. Our purpose is to : Encourage and facilitate exchange of views regarding issues of the profession as they affect cosmetology.
To enlighten and direct public opinion concerning the profession of cosmetology and it's relationship to the preservation of health.
Working together with "Department of Health" and " Healthy Start Program" we are expanding to promote wellness in our communities.
There is am insurance discounted agent that can also be contacted through us.
OUR MISSION STATEMENT
"Members working together under one banner of N. B. C. L. S. B. C. A., to protect and advance the prestigious profession we are in , to do so with little compensation, working in harmony and cooperation on local, State and National Level with mutual respect and esteem for each other and the general good of all."
To unite all Cosmetologists and Beauty Professionals in the State of New York both educationally and scientifically.
To promote uniform legislation where we can that will be just and beneficial to the profession and the public.
Promote an interest and empower the minds in higher education among all by granting scholarships annually.
Continuing education for all Cosmetologists, Barbers and Manufactures' are Welcomed come and JOIN WITH US !!
Providing a Scholarship of academic or vocational to a Student in our communities once a year toward higher learning.

The two President's: New York and New Jersey

State Cake 08

Honorable Lois Bronz, Eddie Mae Barnes and President Davis

The Honorable Gary Pretlow swearing in New President 2006

President: Dr. James C Davis, DPC 2008 - 2019

Installation of President 2012 -2019 oath given by Dr. Thomas Watkins, Jr., DPC CEO of Daily Challenge & Afro Times
National Convention, and Trade Show July 14 till July 21, 2018 Alexandria Hilton in Alexandria, Va.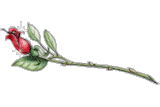 N.B.C.L. State Beauty Culturist Association of New York, Inc.

563 West 150 Street #1E New York, New York 10031 President: Dr. James C. Davis, DPC 212-234-7334


Powered by Bravenet.com webmaster: Dr. James C Davis DPC